BRO 🤜🏻🤛🏻 DAY
Створення приводу поговорити про бренд та продукт, у період активної комунікації слабоалкогольних конкурентів (Октоберфест).
Client

Pernod Ricard

Креатив

ідея, дизайн

Сайт

дизайн, розробка

Реклама

рекламна кампанія

SMM

контент, блогери
Idea
Together with Jameson we created a real celebration of male friendship – Bro Day! This is the day when you can offer your best friend a drink, and he has no right to refuse.
The brand called to celebrate the holiday annually on October 16 in the company of their bros and favorite whiskey. This is a new special day in the calendar, the rules of which cannot be neglected.
The date of October 16 was not chosen by chance: it is the middle of the communication period of Oktoberfest – a traditional holiday of beer brands.
We wanted to switch the audience's attention to stronger alcohol by informing about a product with a beer connection (Caskmates series is infused in beer barrels) and intercept the agenda.
To build awareness of the new holiday, we launched an advertising campaign to reach out to bloggers and influencers, a promotional website with a manifesto of true friendship, encouraging all bros to sign it, and also put up banners in Kyiv! Each participant who supported our manifesto could win gift sets for themselves and a friend: merchandise and favorite Jameson Caskmates IPA & Stout drinks.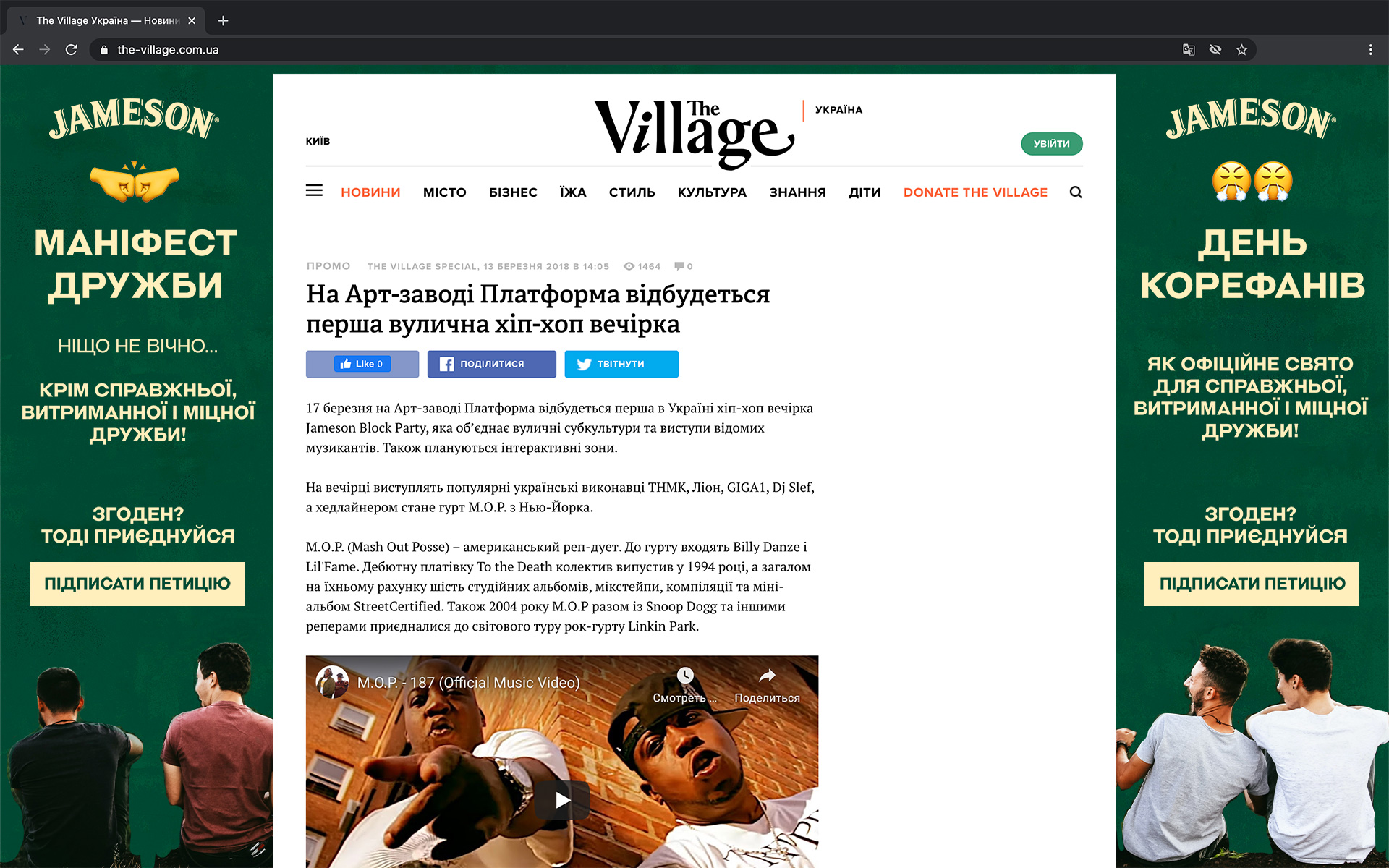 Posters
We put up more than 1000 posters in the most party and youthful parts of the city to attract the attention of those who ignore online advertising.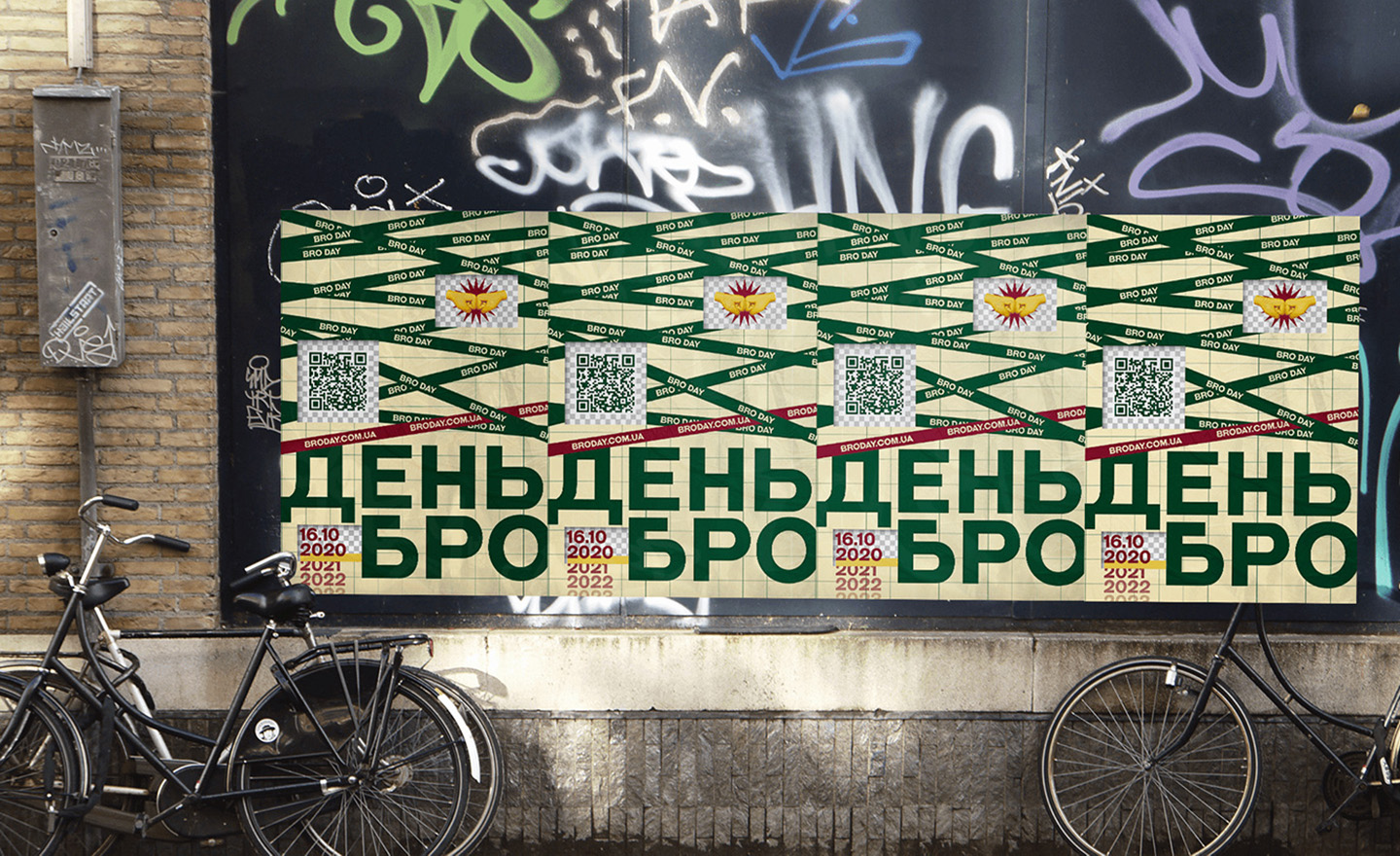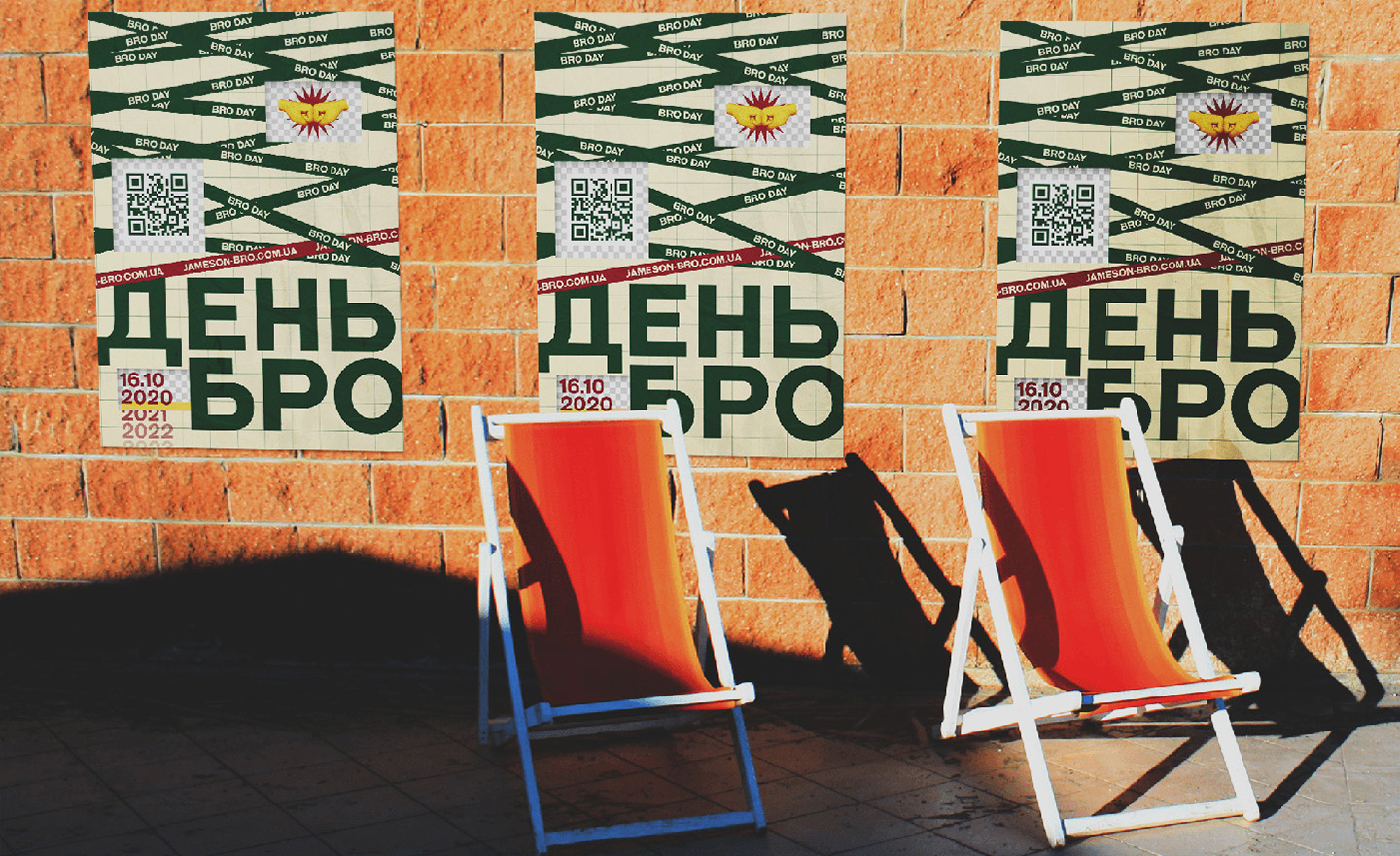 Influencers
In addition to advertising in social networks, we attracted bloggers who are popular among the target audience and match the brand's mood and lifestyle.
🤜🏻🤛🏻
a new brand holiday was founded, which is planned by brand to be rolled out worldwide
✍🏻 1 872
signatures of the manifesto on the site = participants of the contest
🥃 1,5 mln
bro covered in social networks, plan exceeded by 87%
🥃 1,9 mln
bro media coverage on the Internet, the plan was exceeded by 27%