Online Help self-service app
Розробка системи самообслуговування клієнтів у соцмережах для найбільшого оператора телефонного зв'язку та інтернет-провайдера в Україні.
Client

Укртелеком

Продакшн

Розробка веб-додатку, UX / UI, вебдизайн, інтеграція CRM
Problem.
We were worked on Ukrtelecom's social media, and in addition to publishing and promoting our task was to process incoming customer requests.
Since Ukrtelecom is a huge corporation that is at the beginning of digitalization of internal services, processing incoming complaints took a lot of time and was done manually: each complaint was processed by our moderators and then sent to the client by mail, and the client sent the complaint to the right department within the corporation.
It was long and inefficient, despite the fact that the complaints were typical – the Internet/telephone or TV did not work.
Solution.
To reduce the workload of telephone and online support operators, we developed a self-service solution for customers on social media.
We identified the main topics from the statistics of all calls to technical support and put them on the main screen. We simplified all forms and fields to a minimum to identify the customer.
Requests are collected in CRM, from where notifications are sent to the responsible employees. In the administrative panel, all requests have statuses, progress, deadlines, and the ability to send an automatic response.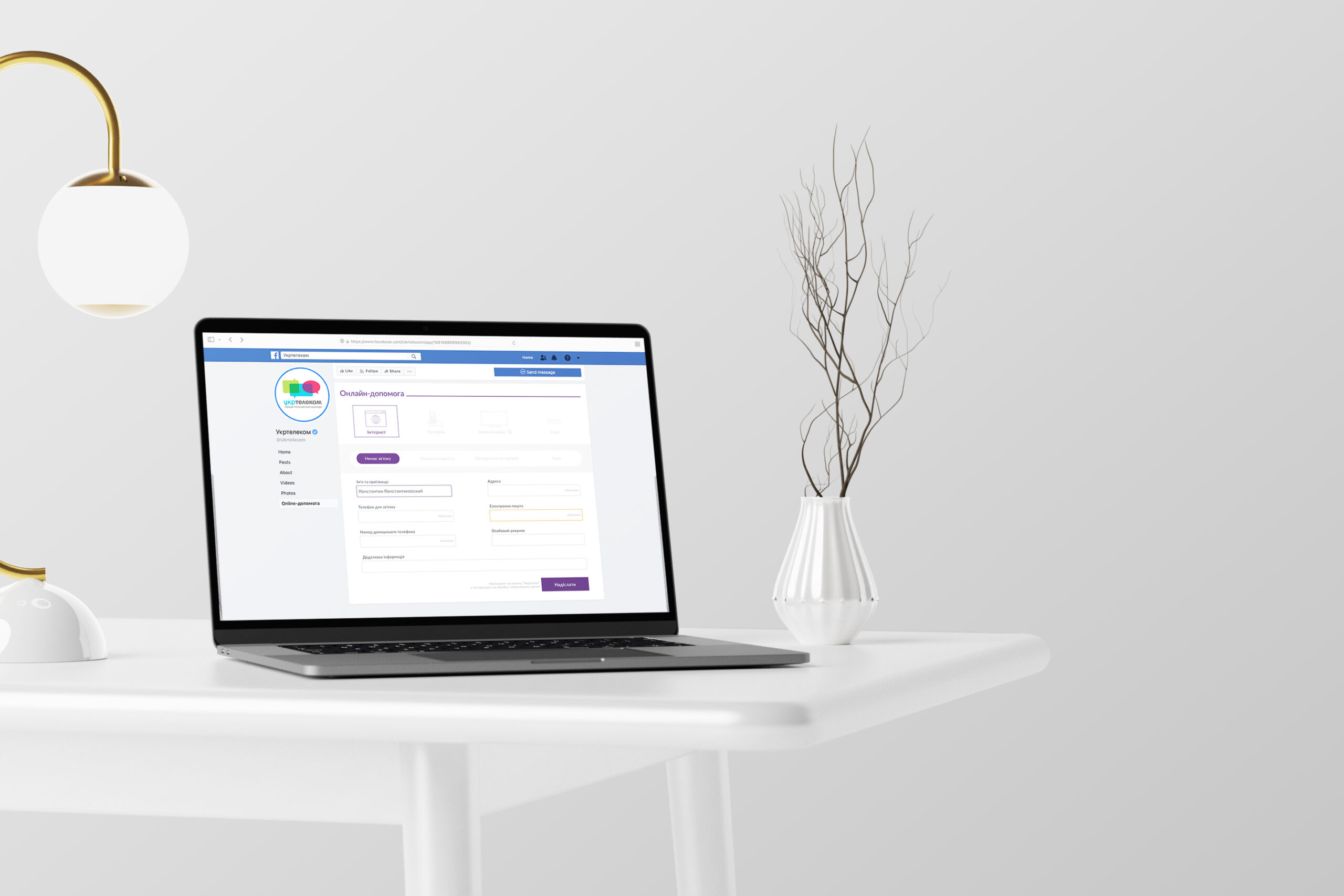 📥 1200
of applications per month were received through the self-service service (1/3 of all applications)
❤️ +13 p.p.
the service satisfaction index in social networks increased