Task.
Creation of a new website for the Servant of the People political party.
The client wanted not only to update the appearance, but also to make the site a functional communication tool for both voters and the party.
In addition to presenting the party's directions and programs, lists of parliamentary representatives and committees, we developed tools for direct communication with MPs for voters.
Each MP of the Servant of the People party can write a targeted message that will be delivered personally to his or her mailbox. For the party leadership, there is a system for tracking the effectiveness of MPs – indicators of the level of appeals and response to appeals.
In regards to media, the website operated as an information hub, accumulating news, party newspapers, infographics, special projects, and distributing this content to mobile applications, other websites, chatbots, and social networks.
Main page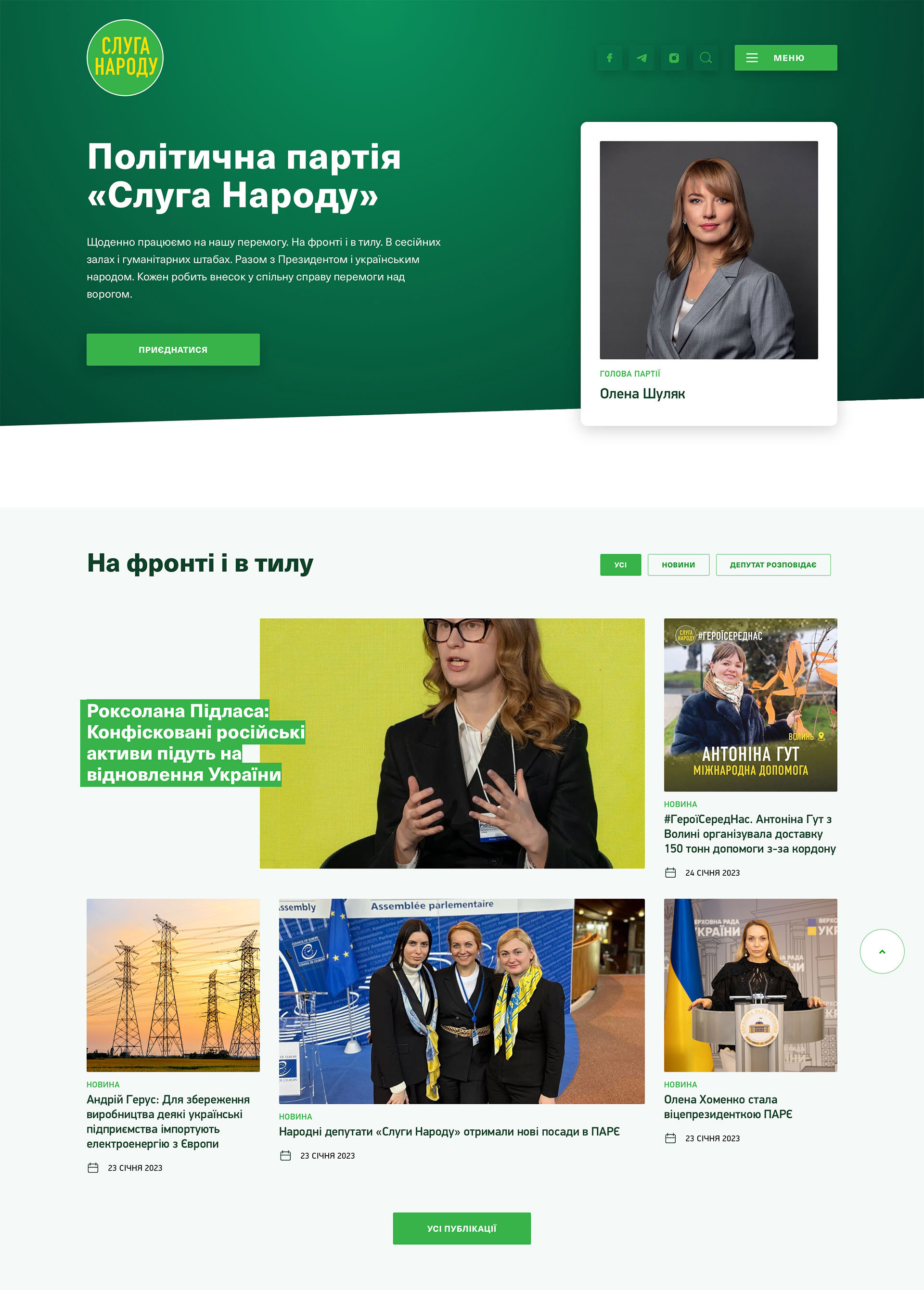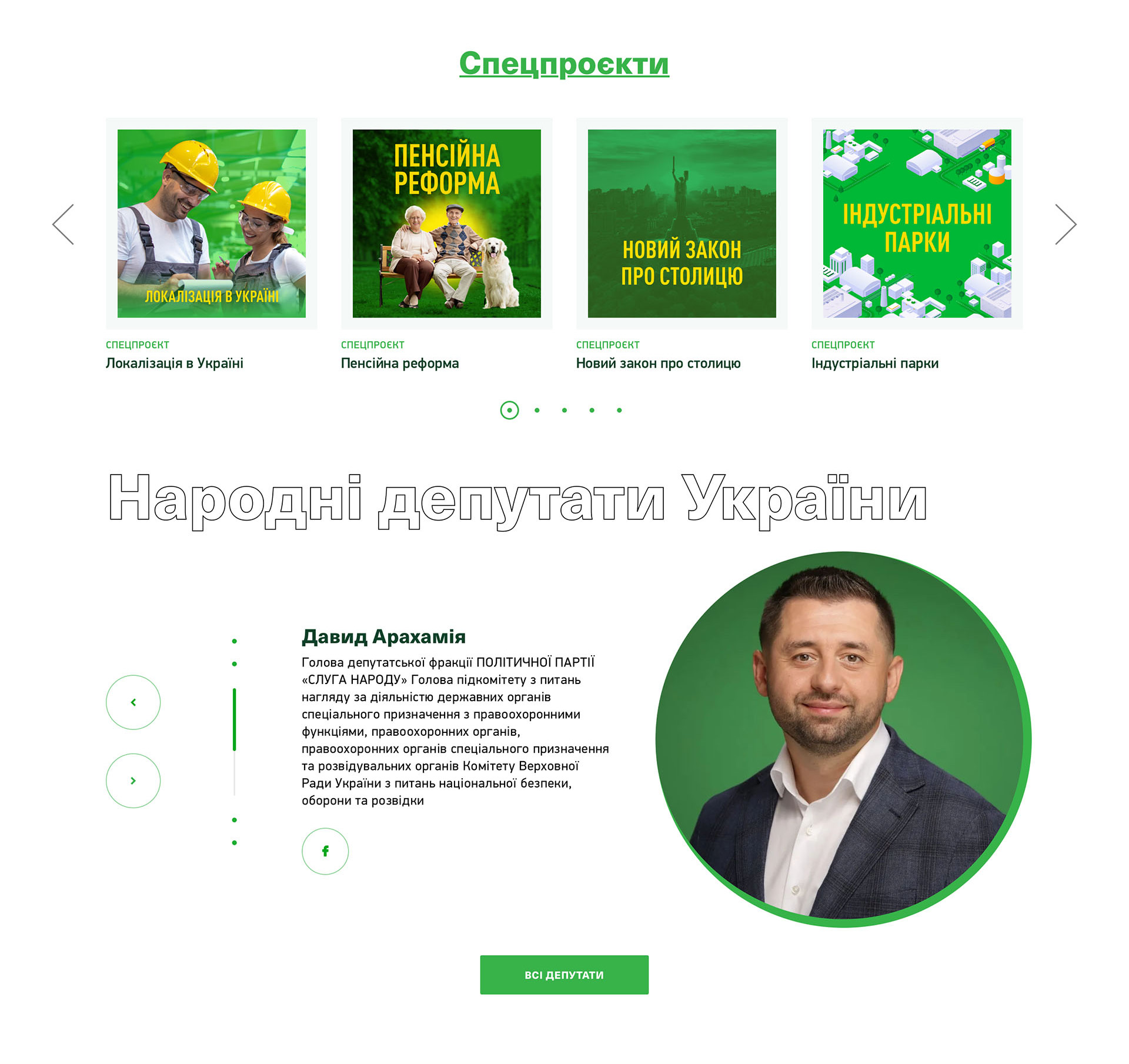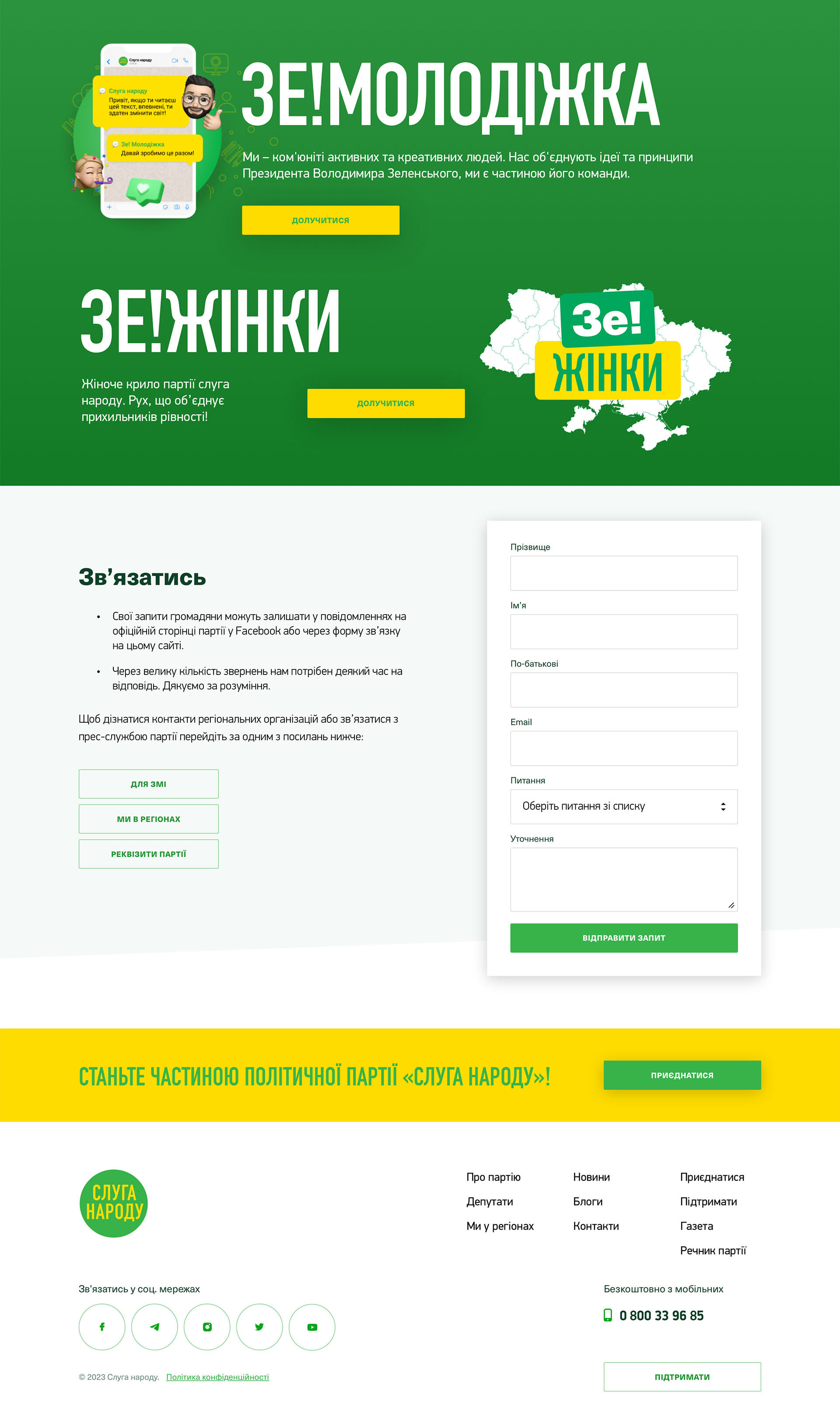 List of deputies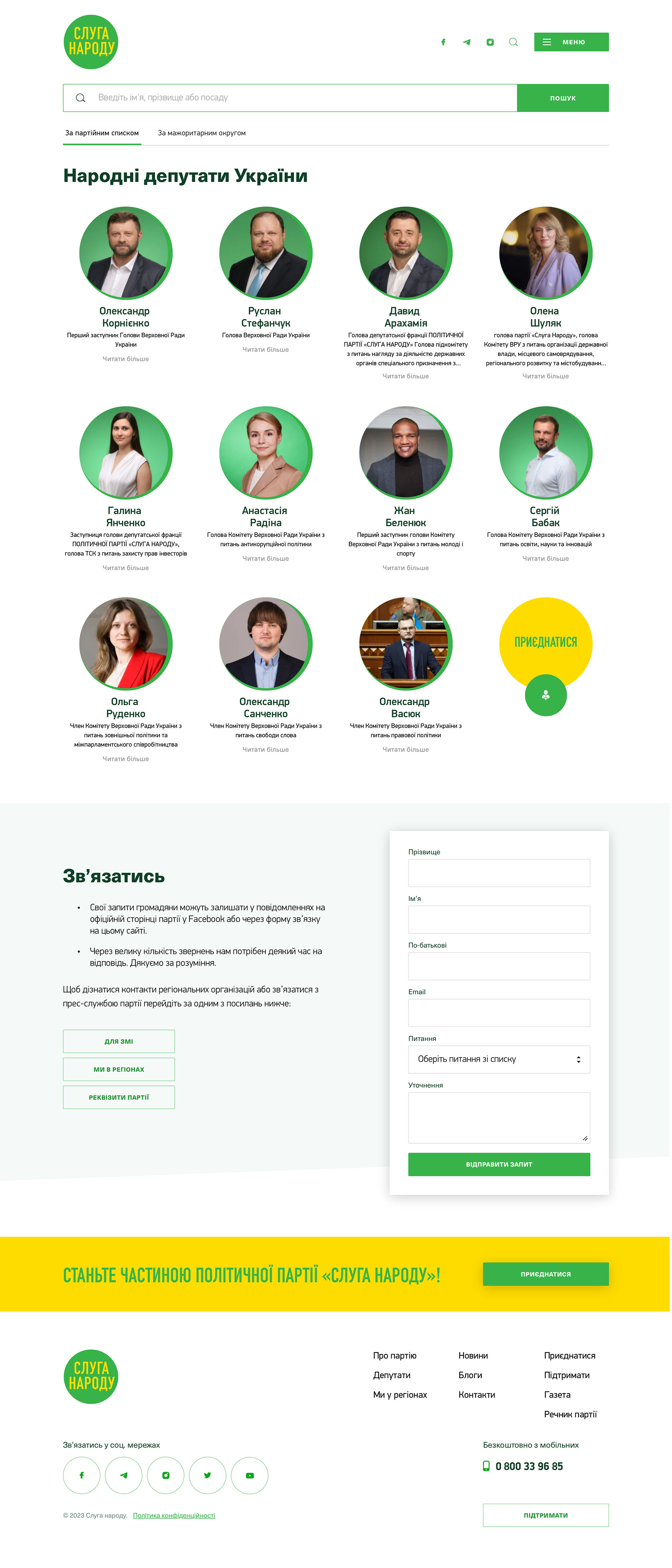 MP's page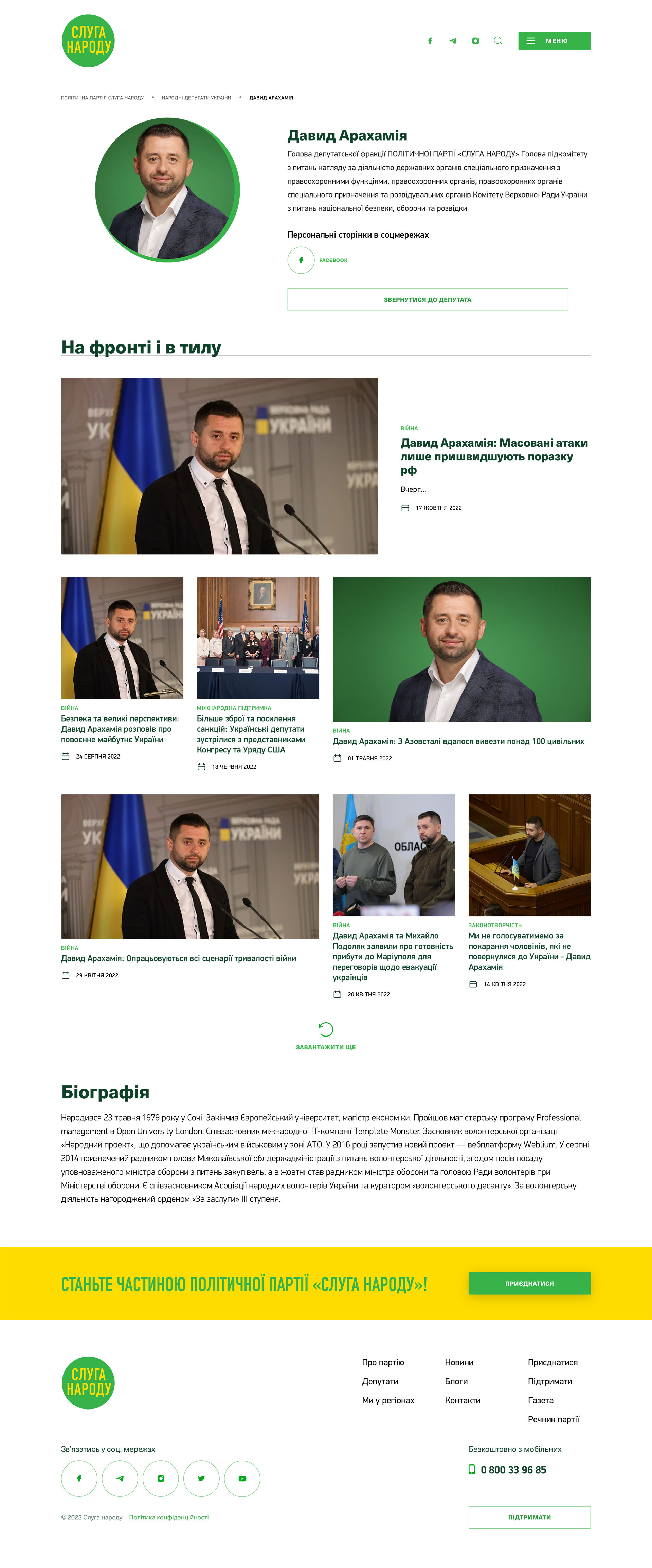 News and Blogs

Article page

Party projects
Party blog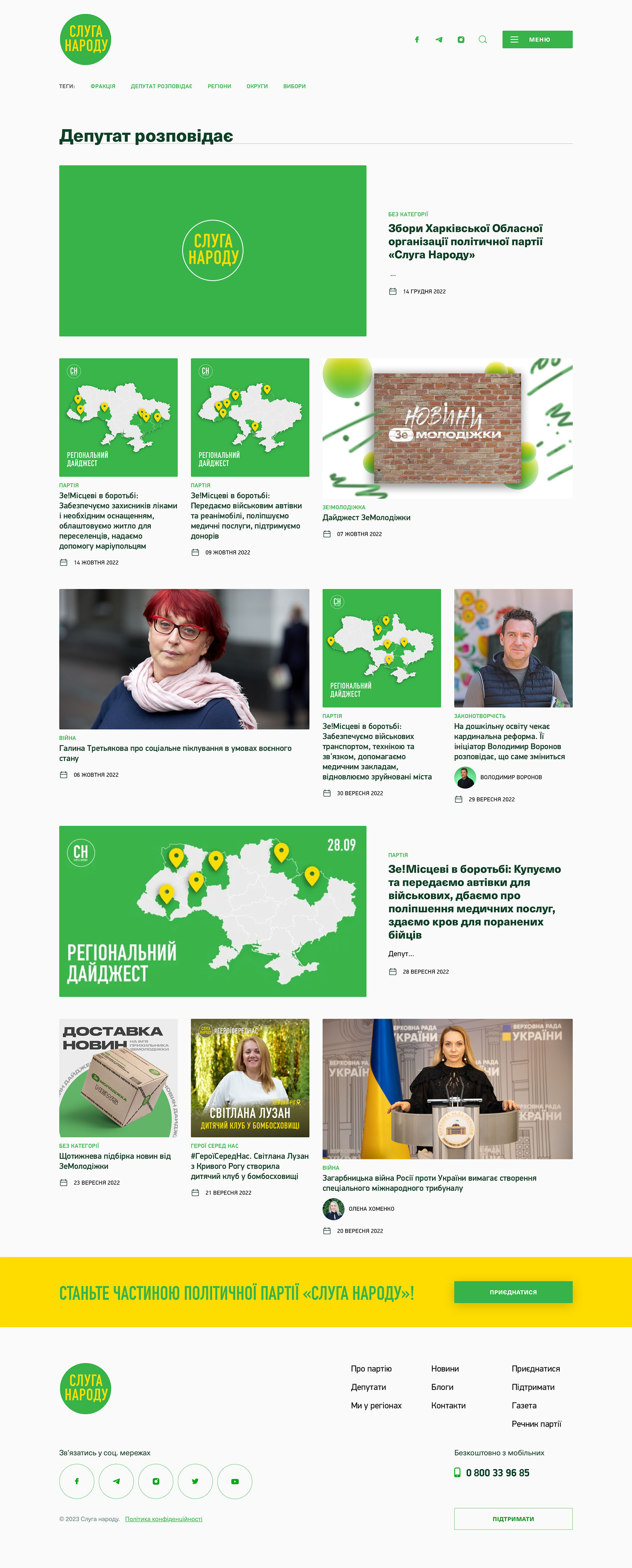 News of international support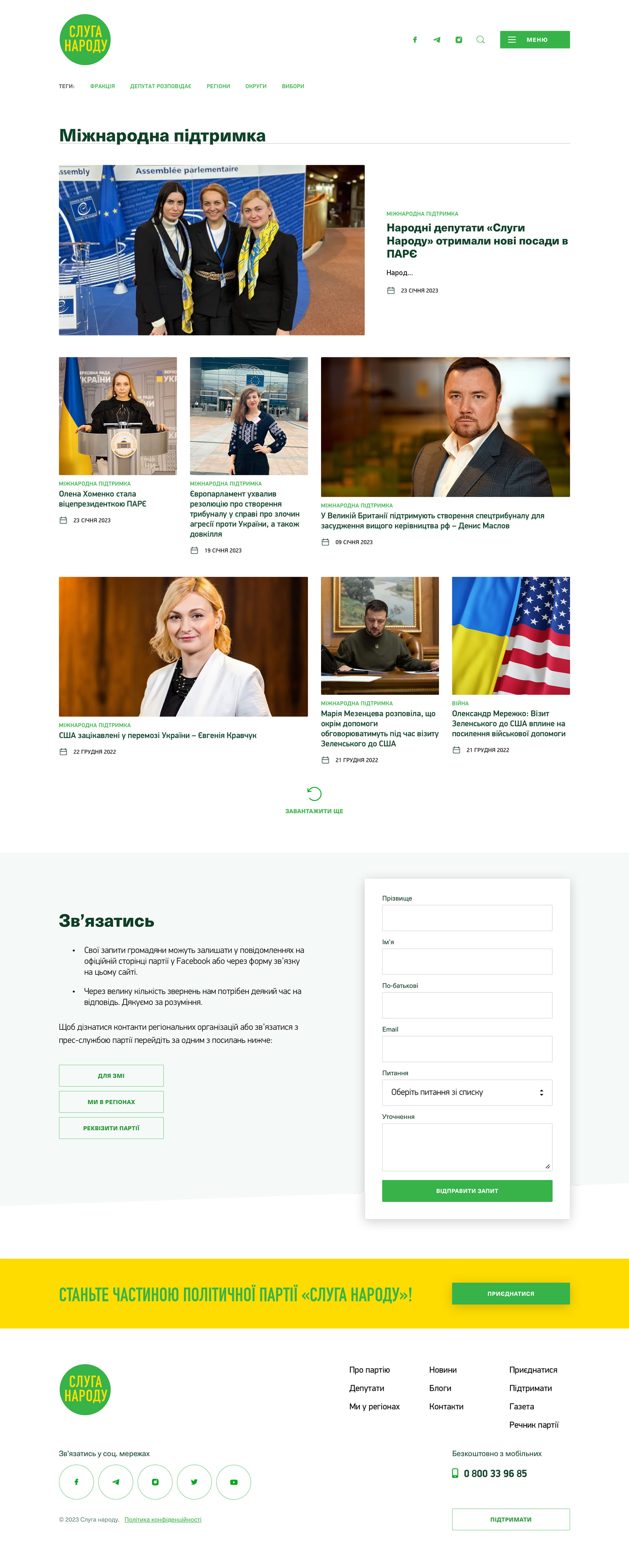 Join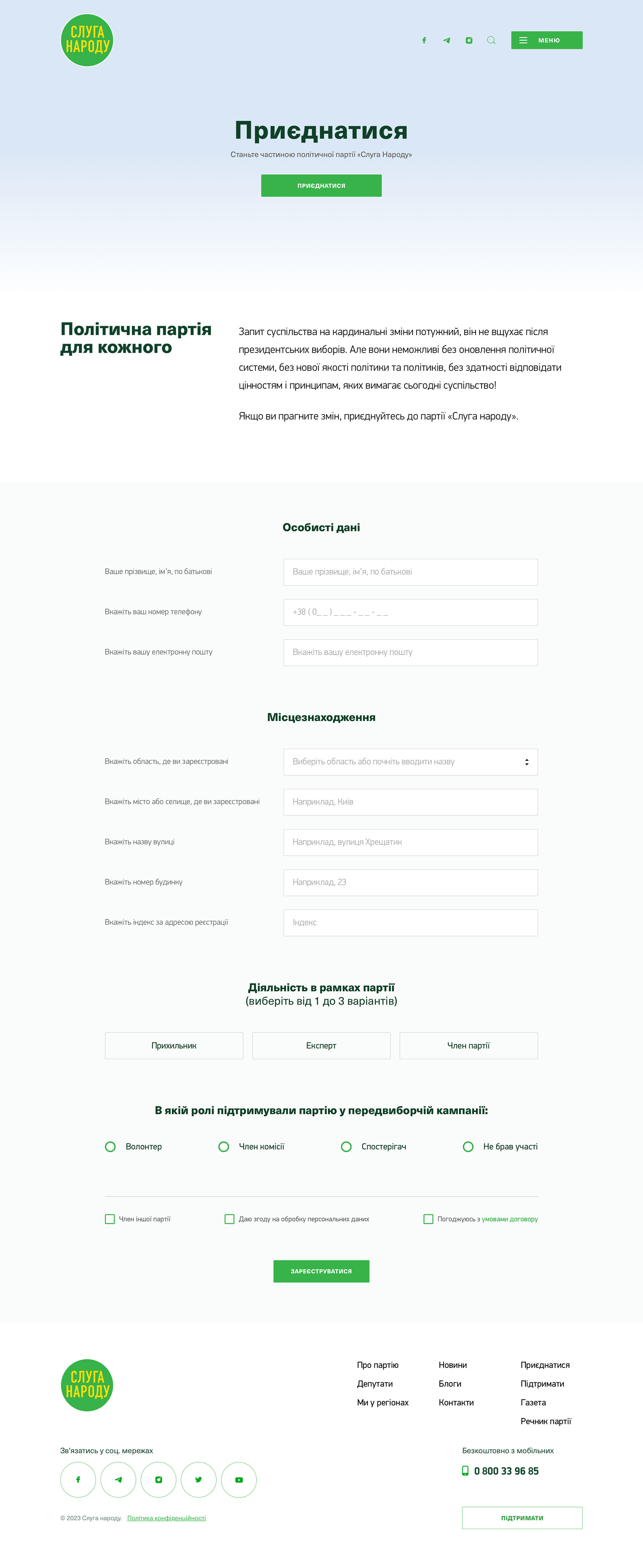 Contacts page
Search page